Turmeric is an increasingly popular topic in the online marketing scene and turmeric PLR is very useful to profit from this hot market. More and more people are realizing just how potent turmeric can be.
It helps with many health problems and is also used in beauty treatments. In fact, Purathrive's Liposomal Tumeric Extract is a ClickBank bestseller with a high gravity.
In order to promote turmeric products, you'll need PLR content on this niche topic.
---
5 Turmeric PLR Articles
April Lemarr has a pack of turmeric articles on her site. These articles are well-written and very useful for educating your site's visitors. You could even use them in an autoresponder sequence.
The 5 article titles are:
Foods That Use Turmeric (425 words)
Health Benefits of Turmeric (412 words)
Tips For Making Turmeric Tea (463 words)
Turmeric Smoothie Recipes (466 words)
Ways to Get More Turmeric (438 words)
Get April's 5 Turmeric PLR Articles
---
Turmeric PLR Report, Posters, Video & More!
Another more comprehensive turmeric PLR content package is on Sue Fleckenstein's site.
Her writing is really good and this content bundle has several components that will be very useful when covering this topic.
Turmeric PLR Report
Sue's turmeric report is about 11 pages and 2,537 words. This is a meaty report that you can giveaway as a lead magnet.
It also comes with 4 different ecovers… though I'd suggest getting your own ecover made on Fiverr or ask a freelance graphic designer to create one for you. It's all about rebranding your PLR to stand out from the rest.
Turmeric PLR Videos
This package also has a PLR video and that's really cool. Videos always get more interest and engagement.
Posters
There are 6 turmeric tip posters in the package. You can use these on your site or on your Pinterest boards.
This turmeric PLR bundle by Sue, is really helpful if you need content for this topic.
Get Sue Fleckenstein's Turmeric PLR Content Bundle
---
How to Use the Turmeric PLR
There's so much you can do with it since it's such a versatile topic. Turmeric is used for beauty purposes. So, if you're in the beauty niche, it will be a great fit.

It also has many health benefits because it's a potent spice. If you're in the health and wellness niche, it will work great for you too. All you need to do is take the turmeric content and show your readers how and why it will help them.
If the ClickBank product below is a bestseller, you can be sure that this is a hot topic. You could even promote this product and make close to $30 a sale. Use April & Sue's turmeric content and tap into this hot niche.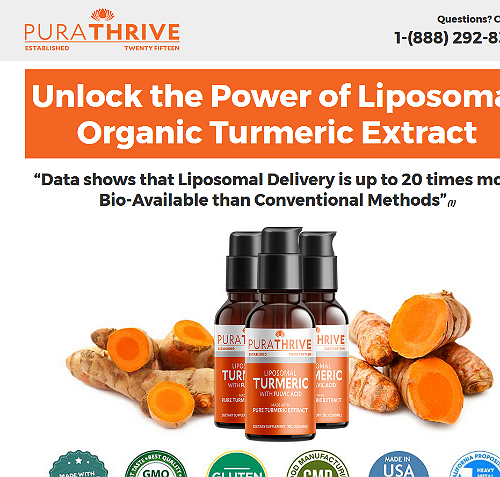 Get April's 5 Turmeric Articles (With PLR)